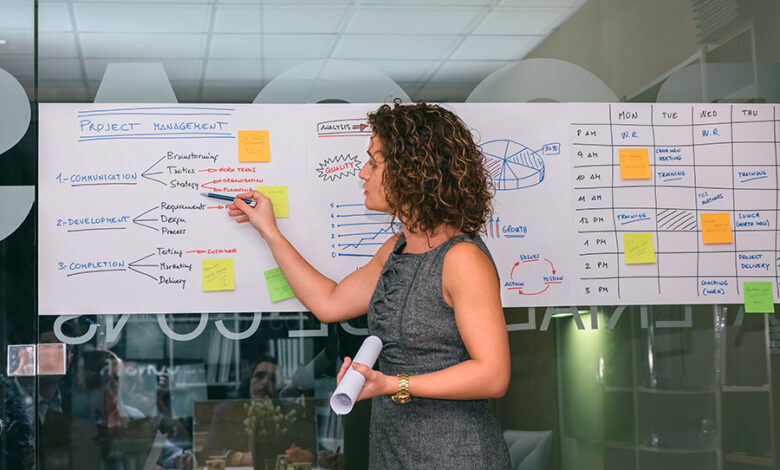 What Is Critical Path Analysis?

Critical Path Analysis (CPA) is a project management technique that encourages you to establish main and dependent tasks and establishing the amount of time required to finish each. More specifically, CPA determines the longest sequence of tasks required to finish a project. This is the critical path that gives the name to the method and that your team needs to follow to complete the project.
Critical Path Analysis involves calculating the critical path—the essential steps and deadlines your team needs to complete. You can then schedule dependent tasks and come to an accurate picture of the project schedule.
To determine the critical path, you have to use the Critical Path Method (CPM). The CPM is essentially a method of diagraming the key tasks and dependencies in a network diagram.
Critical Path Analysis Terms
The CPA method uses several key terms. Here are some of them to help you better understand this project management technique.
Earliest Start Time (ES) refers to the earliest time when you can start a task. It depends on dependent tasks and other limitations.
Latest Start Time (LS) refers to the last minute you can start a task without delaying the critical path.
Earliest Finish Time (EF) refers to the earliest time an activity can be completed. It depends on ES and the duration of the activity itself.
Latest Finish Time (LF) refers to the latest point before which an activity can be completed and depends on EF and activity duration.
Slack or Float refers to how long you can delay a task before it affects the project deadline.
Crash refers to the shortest amount of time for when a task can be scheduled.
How to Do Critical Path Analysis

The idea behind CPA is to identify the tasks that you need to prioritize so you can schedule them and allocate the necessary resources for their completion. To do this, you need to follow a few steps.
For our example, let's imagine that your team is building a mobile application for your business.
5 Steps – Critical Path Analysis
You need to identify the main tasks needed to finish the project. For example, brainstorming ideas for the app, prototyping the app, building the code, testing it for bugs, and publishing it in online app stores.
You need to consider the dependent tasks you need to carry out to complete the critical tasks. For example, before you can build the app code, you may need to buy additional computing resources, outsource part of the development process, and so on.
You need to estimate the time it will take to complete the tasks mentioned above. At this stage, it's better to play it safe than set unrealistic expectations.
You need to identify the critical activities and diagram the critical path based on the duration and number of dependencies for each task. For example, if your team doesn't have enough hardware capabilities, buying additional hardware or computing resources over the cloud can be become a critical activity—without it, the project may not be completed.
You need to plan and schedule critical activities including project milestones and what team members need to deliver.
At the end of this process, you'll know which tasks are critical and have priority and which you can postpone if your team has too much work on their hands.
Bottom Line
Today, project management software integrates critical path analysis tools to help you calculate the critical path, list activities, identify dependencies, and diagram tasks, and estimate timeline and costs.
Manually calculating the critical path can take time and may lead to errors, especially in the case of large projects. That's why you may want to consider using project management software to take advantage of Critical Path Analysis.