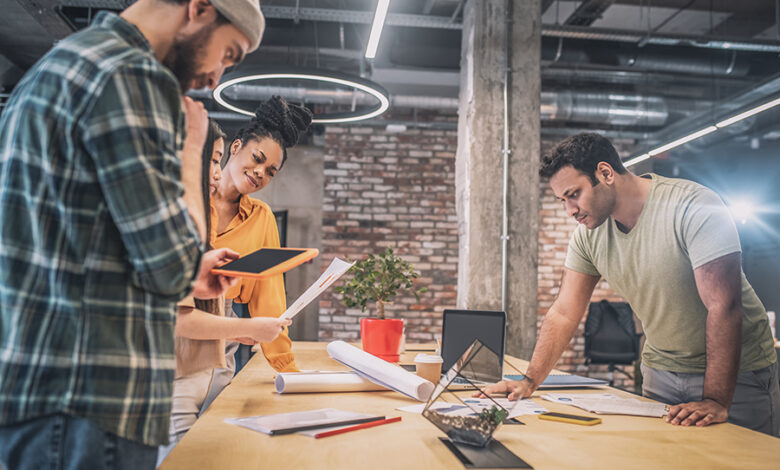 What Are Risks in Project Management?
Every project, no matter how big or small, comes with risks. Risks in project management are any events with unpredictable outcomes. These risks don't always have to be negative. They can also be positive.
Project managers have to take into account potential risks associated with a project and plan ahead to mitigate them. Risks can slow down or even derails projects. They can significantly increase costs and lower the quality of the work that's being done.
Let's take a closer look at the key project risks you need to factor in to manage a project successfully.
#1 Risks in Project Management – Cost Increase Risk

Often the most common project risk, this risk refers to an increase in project costs. It's often the result of poor cost estimation or budget planning. But it may have external causes as well.
When stakeholders change project requirements mid-project or other internal disagreements arise, the result can be scope creep. Scope creep too can lead to the risk of a cost increase.
Related risks: This risk may trigger other risks, such as performance risk and schedule risk.
#2 Risks in Project Management – Performance Risk

Every project is subject to the risk that the project deliverables won't meet the expected results. More specifically, this risk refers to results that are inconsistent with the project specifications. It can be a problem even when the team delivers the project within time and on budget.
The performance risk is one of the more challenging project risks to measure and manage. It may become a problem during any phase of the project. Its cause may not always be easily pinned down. For example, a combination of factors such as stress, insufficient resources, and poor organization may lead to poor performance on a part of the project.
Related risks: The performance risk can lead to schedule risk as well as cost risk.
#3 Risks in Project Management – Schedule Risk

Another major project risk, this one refers to the risk that the planned project activities will take longer than expected, leading to missed timeless. Unlike other risks, it often has a clearer cause—poor planning.
This risk goes up if you expect too much from your team too soon. Or if you don't provide them with the tools and resources they need to complete tasks on time.
Related risks: Schedule risk is related to cost risk, which it increases, since delayed projects will increase costs. It can also increase the performance risk.
#4 Risks in Project Management – Strategy Risk
This risk refers to strategy errors, such as choosing tools that fail to make your team's life easier. It's a type of performance risk. Good planning helps to mitigate it.
Related risks: Performance risk.
#5 Risks in Project Management – Operational Risk
Problems with processes like production or procurement as well as poor implementation can lead to operational risk. This risk can affect certain types of projects more than others, for example, those that require materials and production.
Related risks: Performance risk.
#6 Risks in Project Management – Market Risk
Market risk is a broader risk that can include competition, credit, liquidity, and interest rates. It's a difficult risk to plan for.
For important, long-term projects that come with a market risk, it's crucial to get the necessary expertise to plan for it as much as possible.
Managing Risks in Project Management
Good project management involves at least some degree of risk management. Here are the key questions you need to ask to manage risks.
What can go wrong? Identify risks.
How likely is it that this risk will affect the project? Measure the likelihood of it happening.
What impact will this risk have on the project? Measure the impact.
Knowing the risks, can we continue with the project? Give the project the green light, adjust it with the risk in view, or cancel it.
How can we mitigate risk? Come up with potential solutions to these risks.
What risks are increasing? Monitor risks.
Will our risk contingency plan still be effective? Update contingency plans based on how risks develop.
Identifying and managing risks may not be the most fun part of project management. But it's certainly one of the most important. Don't skip it!
Summary
Cost Increase Risk
Performance Risk
Schedule Risk
Strategy Risk
Operational Risk
Market Risk
Project Management Resources
PMBOK Guide – A Guide to the Project Management Body of Knowledge
PRINCE2 Project Management – PRINCE2 helps to successfully deliver projects of any size or complexity.
PMI Standards Updates – standards that reflect the most up-to-date practices in the professions of project, program and portfolio management.