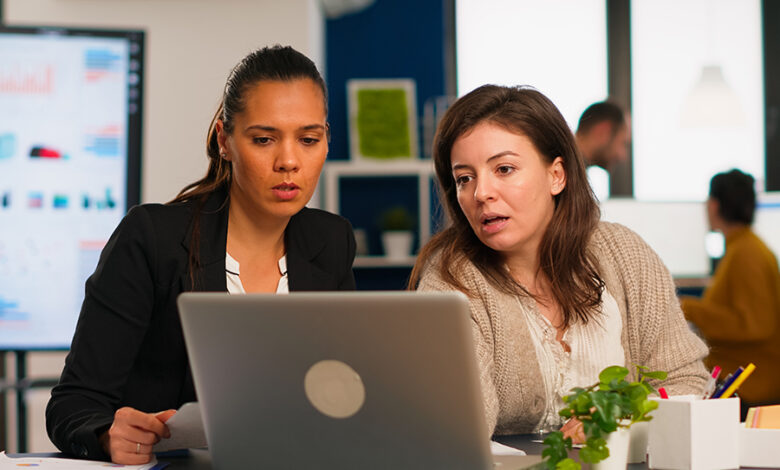 Become a Project Manager
A project manager is a good organizer and a team leader and team player at the same time. Being sociable and dynamic definitely helps. And then flexibility is also important—every project manager is bound to face challenges at some point or other with every project and has to be able to adapt to them.
Becoming a project manager is a journey that can help you develop existing skills as well as acquire new ones. Let's take a closer look at the skills this role requires, the responsibilities it entails, and the paths you can follow to become a project manager.
Become a Project Manager – Essential Skills You Need

Project managers need a combination of hard skills and soft skills. Expert knowledge about project management processes and tools isn't enough. Here are some of the key skills successful project managers have.
Critical and strategic thinking
Analytical skills
Leadership skills
Communication and interpersonal skills
Negotiation skills
Stress management
Attention to detail
Time management skills
Problem-solving skills
Accountability and adaptability
Strong work ethic
As a project manager, you will be at times working under pressure no matter how carefully you plan projects. Being able to work under pressure, and to do it effectively, without imparting your stress to coworkers, is one of the special traits of successful project managers.
Understand the Project Manager's Responsibilities

Managing projects is an oversimplification of the project manager's multifaceted role. Project manager duties differ depending on the industry and level of experience. But here are some of the most common responsibilities professionals in this role have.
Set and manage project expectations while directing all project phases
Define project scope and prioritize tasks and activities
Track project progress through a detailed project management plan
Mentor and motivate team members
Maintain accurate timesheets
Monitor and report on issues
Hold meetings on the status of the project
Manage budgets and billing
Communicate with the client and obtain input from them
Measure and evaluate project and team performance
These are only some of the things project managers have to do. Project management tools and other technologies help simplify some of these processes.
Even so, the project manager's role is by definition one that requires adaptability and dynamism. Knowing the theory of project management is simply not enough to be a successful project manager today.
How to Become a Project Manager

Whether you are at the beginning of your career path or are seeking to switch from your current job to project management, start by listing your expectations for this role. Write down too the things you never want to have to deal with. This will help you orient yourself in your studies and, later, in your career. Continue to review and update this list regularly.
Project managers in different industries may require different skill sets. Starting your project management career with a bachelor's degree in business administration or project management is great.
But depending on the industry, having a degree in another field isn't necessarily a disadvantage to becoming a project manager. You may pursue an additional degree in project management or complete a project management certification course, some of which are available online.
Courses are available online and offline for different project management methodologies, including Waterfall, Agile, Scrum, Kanban, Lean, Six Sigma, and more. Some industries use certain project management types more than others. For example, Agile is very widely used in software development.
Becoming a Project Manager
If you want to be the glue and the energy that holds a team together and pushes it toward project completion, the role of project manager is for you. Being a project manager is not easy, but it can certainly be rewarding.
More than a rewarding salary, you will be a crucial factor in creating projects and making things happen.
The world as we know it today wouldn't function without project managers. If you are drawn to this career path, go for it. You will begin a journey of discovery and self-improvement that will last a lifetime.